So many passwords in our lives, it's hard to keep them all straight! No worries, there's plenty you can do:
Firstly, make sure you know which email you used to create your Packback account. When in doubt, it's usually your school email!
Go to https://questions.packback.co/password/forgot and enter your email to request a password reset link. It may take a few minutes for the email to reach you. But once it does, follow the instructions to use the link and reset your password!
Note: For every new password reset link you request, the one before it will be invalidated. So once you're prompted to this page (see photo below), be sure to not request for another password reset link immediately!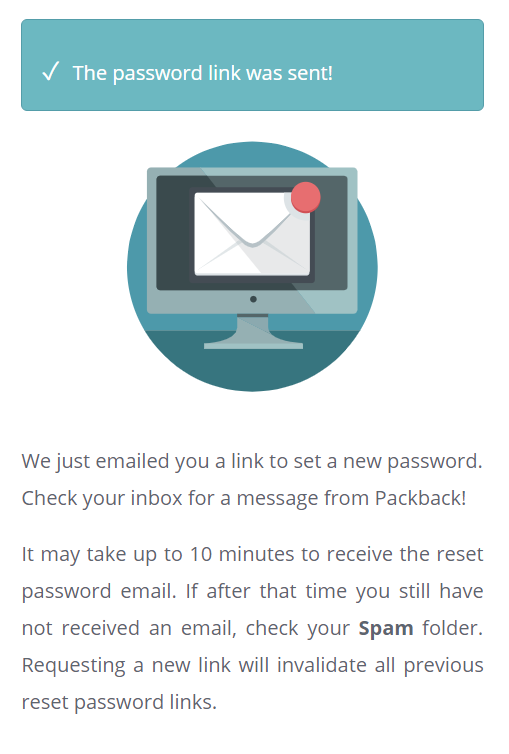 If the above practice doesn't work and you are still experiencing issues with your password, there may potentially be something else going on with the password reset link. Check out this article for more information or reach out to our Product Support Team at holla@packback.co!